Let New York City Pharmacy Take Care Of Your Prescription Needs
Our expertly trained staff prides themselves on accuracy and we honor most insurance plans.
Proud to Serve Our Community
We've been a part of New York community for 17 years. Wellness
Get up-to-date health information written by licensed pharmacists we trust Most insurances accepted. Trust us to provide the most prescription savings Our team is ready to take your medication and wellness questions
Stay up to date with our Newsletter
Subscribe to our email newsletter for health news and pharmacy updates
About New York City Pharmacy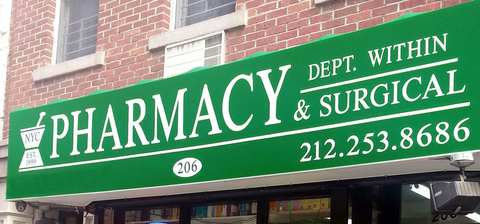 We are a family-owned business, located in a small community, in the heart of Manhattan. It is different compared to other pharmaceutical franchises because of our unique ability to build new relationships with our customers. Feel confident that we can provide you with a great deal of variety, as well as helpful customer service. We always welcome new clients that are looking for quality products at a fair price, and appreciate the finer aspects of our niche.
It's an environment rarely experienced today. You'll be welcomed by our pharmacy staff — caring professionals who are readily available with answers and information regarding your medication questions. It's the kind of personal service you should expect from a community pharmacy. Our goal is to make our pharmacy a place you come to between doctor visits for health information, questions, wellness programs or just reassurance to help you better manage your health.
Feel free to stop on by, or contact us about your needs. We look forward to hearing from you!
New York City Pharmacy
206 1st Avenue New York, NY 10009
Monday-Friday: 10AM - 7PM
Saturday: 10AM - 5PM
Sunday: Closed
New Patients: 646-956-1182
Current Patients: 212-253-8686
Fax Number: 212-253-2415